Specification
Fire ratings
The four types of Vandalite available are variously designed to meet the many different 'fire ratings' required by the Building Regulations, 1976.These include the following British Standards: External: SAA (BS476 Part III) Class II: (BS476 Part V11) Class I: (BS476) Part V11) '0' Rating: (Building Regulations 1976) Fire Grades are designed and quoted for in good faith and with the experience of our resin suppliers and ourselves in manufacturing sheet to meet these standards. In all cases the resins used are stated by manufacturers to be the appropriate class and tested to that standard in a representative range of laminates. Vandalite do not warrant that any laminate will confirm to specific parts of BS476 or any other fire test.
Vandalite 124
Possibly the ultimate reinforced glazing material for use in fire doors and similar applications.This product has been independently tested and found to achieve over two hours' Integrity in BS476 part 22: 1987, indicative tests. During such tests the material was subject to temperatures of up to 1030°C on the furnace side and 300°C on the unexposed side.
Decorative Vandalite
All Vandalite types are available with 'cracked ice' embossed surface finish (single or both sides), opaque or translucent and can be supplied coloured in any BS4800 specification tint. Depth of colour will vary according to thickness. As tinted Vandalite is manufactured against specific orders a sample of colour should be supplied for matching.The colours shown here are a selection and as close as the printing process will allow.
Impact Resistance
All Vandalite types meet the impact resistance requirements of BS 5544:1978.
Weathering Resistance
Accelerated weathering tests have been performed on all Vandalite types to correspond with 8 years of natural weathering. Negligible degradation occurs over this period.
Sales and After-Sales
Our sales staff will be happy to discuss your security glazing problems. We have our own representation throughout the United Kingdom. Simply ring Vandalite's Sales Department on (01254) 383333 or 01254 357000.
Delivery
Vandalite offer a swift and efficient delivery service to all parts of the UK and Eire. For further details ask our Sales Department -(01254) 383333 or 01254 357000.
Chemical Resistance
All Vandalite types resist attack by acids, weak bases and salts, oils and solvents.service temperature range -20°C to 210°C
Light Admission
(referred to clear float glass of same thickness) 85%
Coefficient of Thermal Expansion
(referred to type 3 Standard) 20 x 10 -6per °C
Thermal Conductivity
All Vandalite types have thermal conductivity figures lower than glass. Heat losses can therefore be expected to be very much lower with single glazed panels.
Fixing


All Vandalite types should be fixed as per diagram and can be fixed to the following substrates: timber, brick, concrete, stone, steel, pvc and aluminium. Always use Vandalite Fast Curing Security Glazing Mastic when fixing all Vandalite types.

Handling and Storage
Store sheets flat with suitable spacers between each sheet. Strip off protective film before fixing.
Specifying
When specifying Vandalite please state:
Number of GRP sheets
Size of each GRP sheet
Vandalite type
Direction of mesh
Fire rating
A cutting service is available for non-stock size requirements. Any additional charge will be quoted at time of ordering.
Cutting
Standard size sheets can be cut using proper cutting equipment. We recommend guillotine, abrasive wheel or jigsaw (Bosch reference for jigsaw blade:T118A)
| | | |
| --- | --- | --- |
| TYPE | Standard Thickness (Nominal) | Stock sizes (mm) |
| Plain | 3mm, 4mm, 6mm | 1220x1830 1220x2440 1220x3050 1220x3660 1525x1525 1525x3050 |
| Tudor | 3mm | 1220x2440 |
| Standard | 3mm, 4mm, 6mm | 1220x1830 1220x2440 |
| Georgian | 3mm.4mm, 6mm | 1220x1830 1220x2440 1220x3050 1220x3660 1525x1525 1525x3050 |
| Gothic | | 1080x2440 |
In all cases nominal thicknesses are designated by type, eg TYPE 3 - 3mm nominal thickness.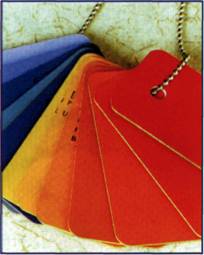 Contact Us now to find out more about our Fibreglass GRP Sheets & Vandalite Security/Anti Vandal Glazing.